TMM0001 Individual~collective awareness~pursuit of The Squiggle Sense of The Complementary Nature..."
(TMM) Co-founded in 2011 by David Engstrøm and Drazen Pavlovic. Grounded in the science Coordination Dynamics and philosophy of complementary pairs (or squiggles). Metastabilian artists explore, employ an express their works via compelling, valuable new information about the human brain~mind. But TMM isn't only an art movement. Awakening and wielding the squiggle sense is a legacy of the metastable complementary brain~mind itself, and so is relevant to all fields and levels of human interest and endeavor, the individual~collective awareness~pursuit leads to a vast and mostly uncharted frontier for creativity~inspiration. And so, as the Metastabilians like to say, "may the squiggle be with you! "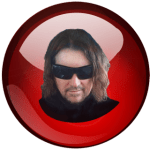 Only curiousity, only imagination, either curiousity or imagination, both curiousity and imagination, curiousity changing to imagination, imagination changing to curiousity, between curiousity and imagination, neither curiosity nor imagination, beyond curiousity and imagination…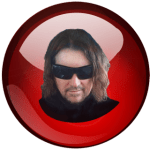 Digital image by David Engstrøm. Visualization of prime 'squigglecross' in the metastabilian paradigm. TCN stands for The Complementary Nature, TSS stands for The Squiggle Sense, CP stands for Complementary Pairs (squiggles) and CD stands for Coordination Dynamics…
SPHERE ES2 (element~system ), oil on canvas, 60 x 40 cm, MMXV by Drazen Pavlovi, Certificate No. 52647, sold.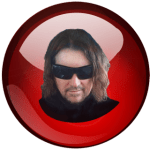 SPIRAL CHANNEL~SPHERE CD4 (gravitation~radiation), oil on canvas, 50 x 60 cm, MMXIII  by Drazen Pavlovic, Certificate No. 52583.
SPHERE metastability Q4 (anticipation~reaction), oil painting on wooden panel 45x50cm by Drazen Pavlovic, MMXIII.
"SPHERE metastability Q6 (brain~mind)" – oil painting on wooden panel, 45x50cm, by Drazen Pavlovic, 2013.
Only inorganic, only organic, either inorganic or organic, both inorganic and organic, inorganic changing to organic, organic changing to inorganic, between inorganic and organic, neither inorganic nor organic, beyond inorganic and organic…
Painting: "SPHERE BD (birth~death)", oil on canvas, 80x90cm, 2015 by Drazen-Pavlovic.
Only man, only god, either man or god, both man and god, man changing to god, god changing to man, between man and god, neither man nor god, beyond man and god…